UBI mourns Sam McBratney, author of the 1994 classic children's book 'Guess How Much I Love You', who has sadly passed away at the age of 77.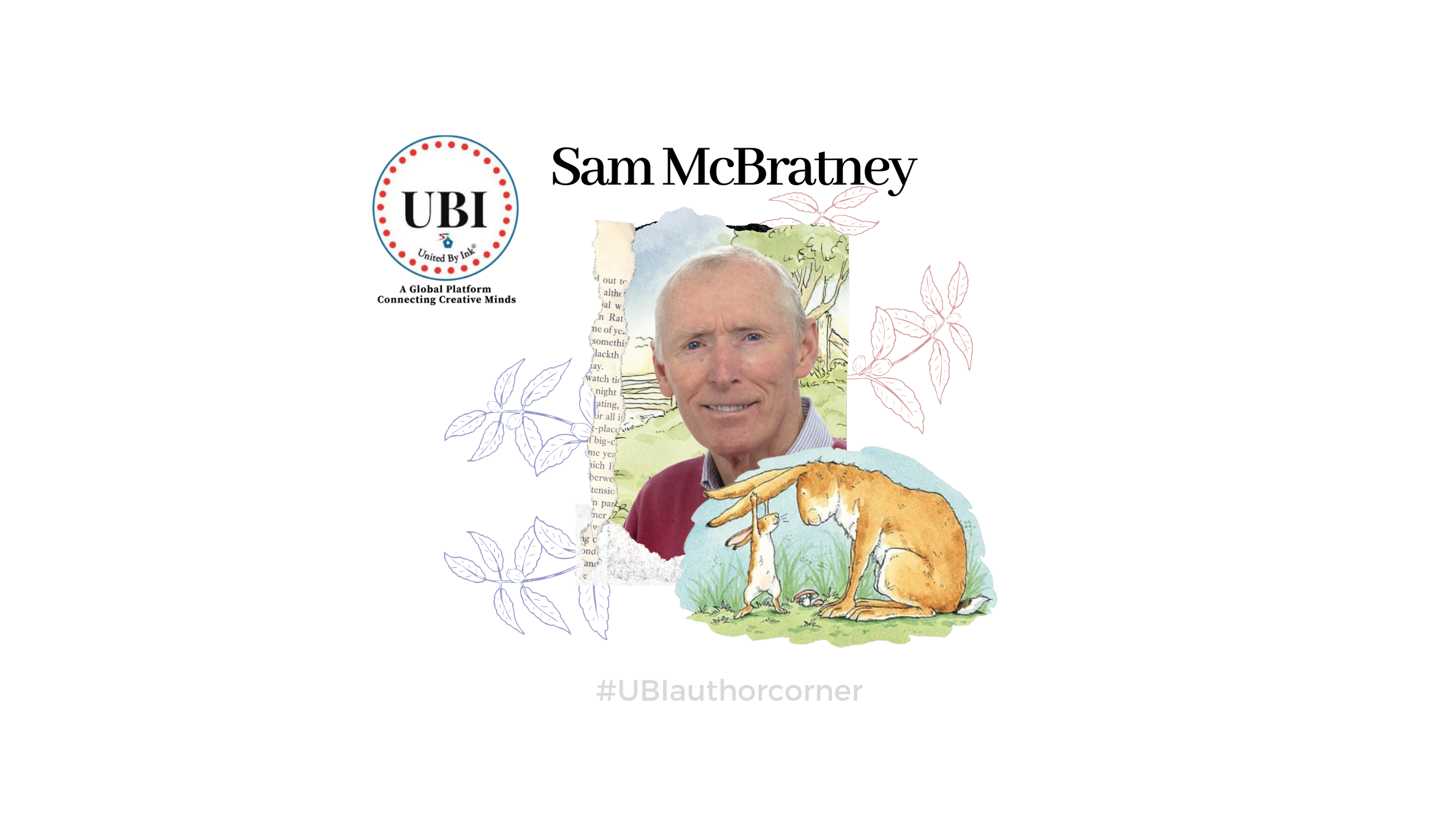 Born in Belfast, McBratney studied at Trinity College Dublin and went on to become a professor before becoming a full-time author.
McBratney was the author of a book that is etched into the crevices of my heart. Though I crossed paths with this carefully crafted book by McBratney several years ago as a young toddler, the news of his passing rocks up tears in my glassy eyes. I itch to grieve for a man I know only for his welcoming smile enveloping me through the warm glow of his photo on my screen. Known as "a profoundly lovely human being", only McBratney could come up with a book that feels like a cup of warm milk on a chilly winter night.
McBratney's classic: 'Guess How Much I Love You'
I know most people today can either remember reading 'Guess How Much I Love You' as a child like me, or reading to their children when they were younger. I know it is loved around the world, with it being translated into 57 languages! Of the 50 books and scripts, McBratney wrote, 'Guess How Much I Love You' itself sold more than 50 million copies. It is hard to forget the tender story of Little Nutbrown Hare and Big Nutbrown Hare and their efforts to express their love for each other. The light in my eyes dims a little when I realize the creator of something so little yet so impactful is no longer among us.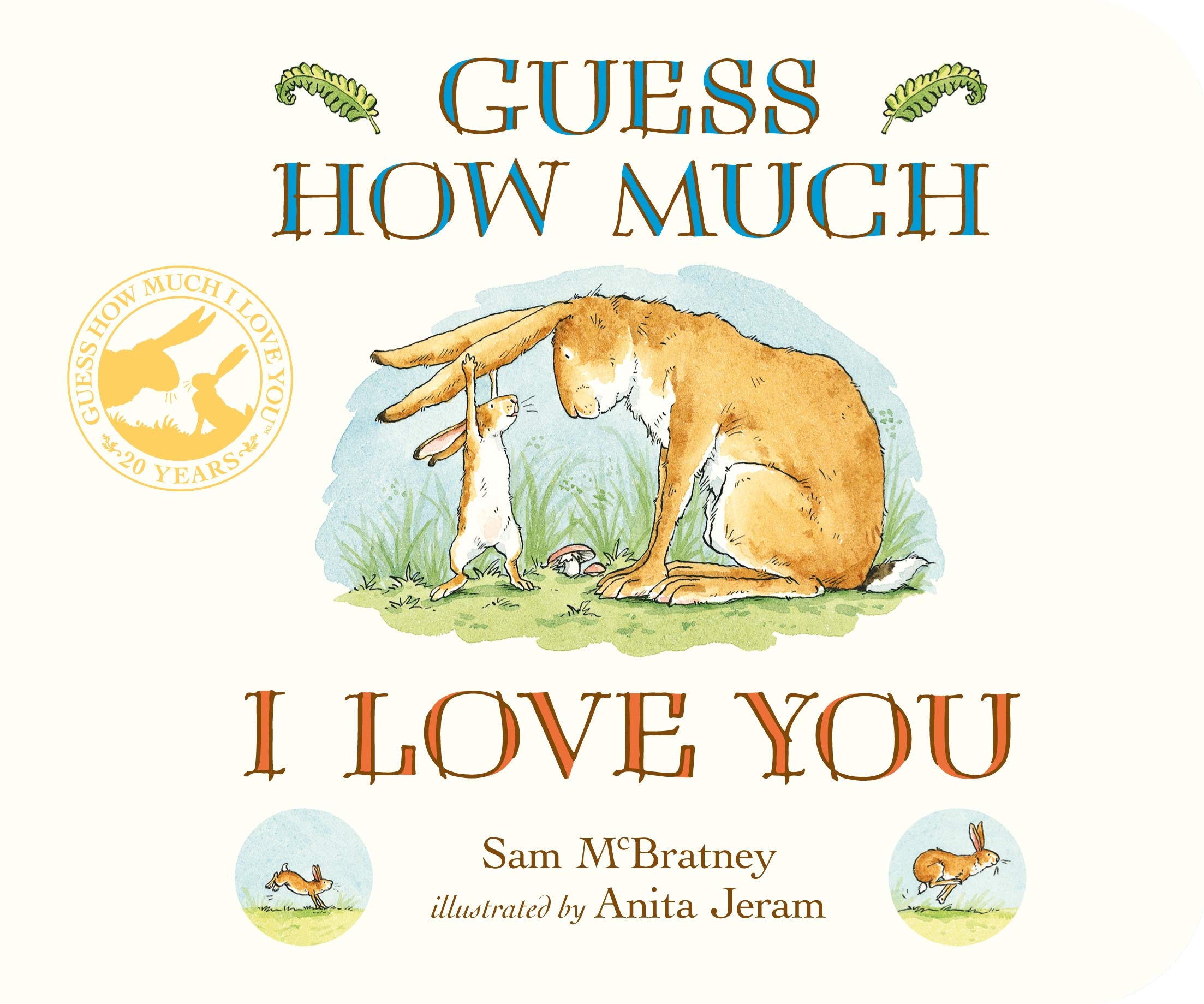 Sam McBratney's life
"I have always had an inclination to be a writer and I was a great reader when I was young. But I grew up in the early 50s. I was born in 1943 and times were hard. I mean, I would say I didn't eat a banana until I was about 11, you know. If you went down to the shop for a packet of sweets you had to have a ration coupon…Things were scarce, including books."

– Sam McBratney in an Interview
Interest in Children's Books
After a tough childhood, McBratney says he did not have many books to read growing up. His family did not understand the profession of a poet, but he maintains that his dad was an avid reader. His interest in books came from when he picked up the Zane Grey westerns his father left lying around. He says his interest in children's books specifically comes from being an '"introspective person"
Becoming a writer:

 
"The first things I wrote after Trinity was a series of articles about local history because I trained as a historian. And then my first book was published in 1976. And since then I have been writing, as you say, books for children of all ages…"

– Sam McBratney in an Interview
McBratney's Genius: Making of a Classic
The nudge to write
"What happened was, my publisher said to me one time … 'Sam, why don't you try a picture book?' And I thought you needed to know an illustrator to write a picture book. And she says no, Sam, we haven't got people who can write a powerful story using hardly any words at all. So I said well, you regard yourself as an old pro now, Sam, so I thought, yeah, I'll write a picture book."

– Sam McBratney in an Interview
The idea
"… I went back to a little fragment of an idea that I had used in an earlier book and I thought I really liked that little episode that would make a lovely picture book. And so I worked that up into a picture book. And I expected that picture book to go like all the others, all the other books, you know, might get five years out of it, might get six, then after that, you'll not be able to buy it in the shops anymore, you know…"

– Sam McBratney in an Interview
Within a year, 'Guess How Much I Love You' had sold a million copies. Today it has sold more than 50 million, more than two decades after it was published for the first time.
McBratney's Approach to Writing
Sam McBratney didn't have a formula, but his approach was more emotional, more personal, than the usual children's storybooks. He tries to look for significant moments shared between parent and child, "I'm looking for these moments of interactions and trying to describe them."
"Well, there's no such thing as a formula. You cannot say writing a picture book — good ones — is a formula. But I do have an approach, which I tend to take. And I would summarize it by saying I tend to look for significant moments of interaction between a big one and a wee one, usually parent and child. I try to render that, I try to describe that interaction truthfully and I try to render it with a light touch. That would basically sum up my approach to writing. At the heart of all these books, there is emotional content, not like the famous picture book about the caterpillar, The Hungry Caterpillar"

– Sam McBratney in an Interview
McBratney's Advice for Aspiring Writers
McBratney understood the financial struggle of a writer and credits success to a certain degree of luck. He also understood that when you try to get published there will be frustration, especially from what he called 'the sorrow of rejection'. Despite this, McBratney stresses as his biggest advice is to keep going despite this because of the sheer satisfaction you will get from your finished product.
"And the best piece of advice there is just keep writing, keep going, you know."

– Sam McBratney in an Interview
The Future
McBratney's highly anticipated companion to Guess How Much I Love You, titled Will You Be My Friend?, comes out this month, with a global publishing date of September 29.
Sources:

 
Interview and quotes: https://www.readingrockets.org/books/interviews/mcbratney/transcript
The Guardian: https://www.theguardian.com/books/2020/sep/21/guess-how-much-i-love-you-author-sam-mcbratney-dies-aged-77
More #AuthorCorner posts and biographies 
Agatha Christie: UBI celebrates the birth anniversary of the Queen of Crime!