Let's make a difference!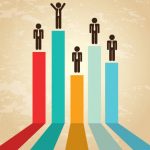 Manpower without unity is not  a strength unless it's harmonised and united properly..!
Fasting groups of intelligence and embracing a common vision is a commitment to excellence..!
Emulations act or collaborating geniuses to over come the obstacles together..!
Not minding who gets the credit but putting principles before own personality is a resolution
Resolve differences utilising  everyone's skills..!
Working side by side yearning to succeed together..zestfully making a difference it's a teamwork together..!
Diversity is the art of performing and thinking independently together..!
It's less Me and more We..Unity is a productive collaboration for a purpose for succeeding together.
©️Namrata Pillai