Use our growth chart to create characters that will keep your readers turning the pages, mesmerised in your world and wanting to read more and more of your novel.
This growth chart will help you create characters that move with your plot in highly sophisticated ways.  Even if you create multidimensional characters, if they don't develop and move over time, your readers will easily get bored.  Think of why so many people were invested in Amir's story throughout the Kite Runner.
Before creating your growth charts, ensure you have completed created the basic character biodatas and made them multidimensional. Read more about these in our articles: How to start creating characters and How to create multidimensional characters with depth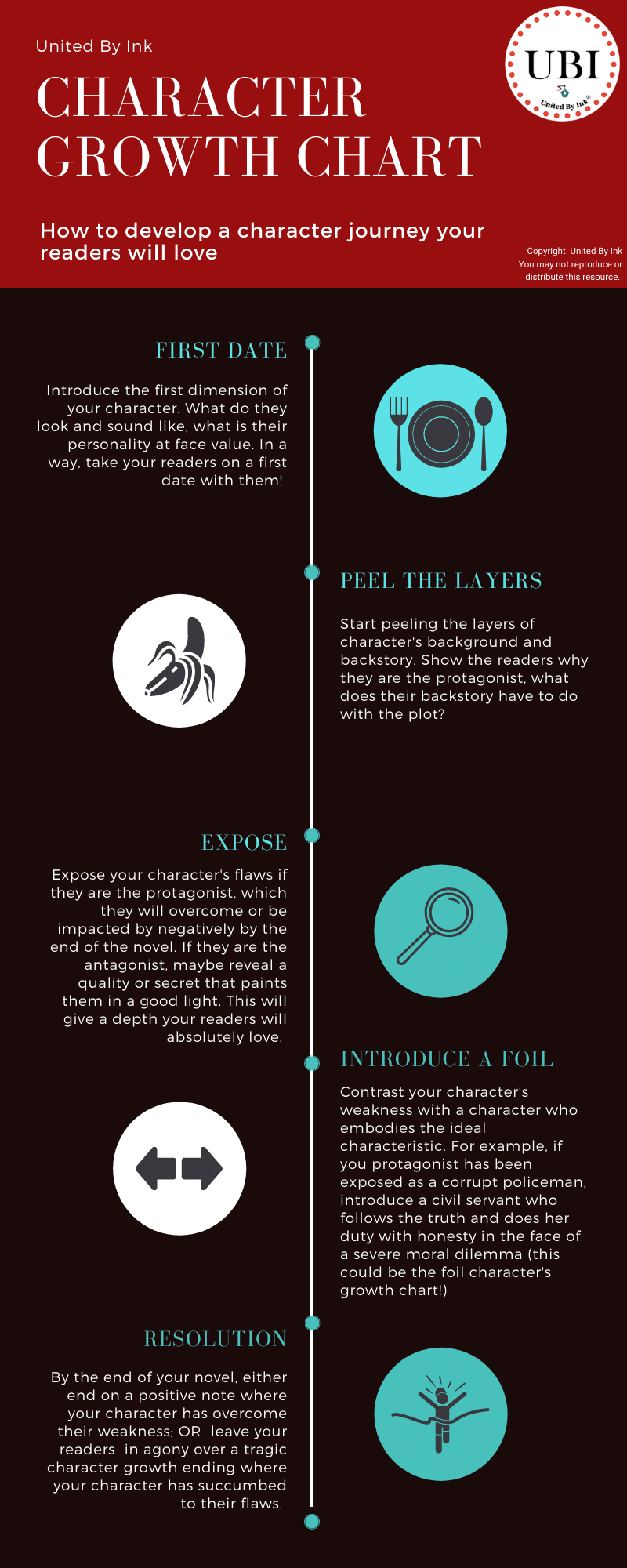 Use this template and create a growth chart for all your main characters. This growth and development of you character does not have to come from their own actions too! It can be portrayed through various techniques such as symbolism.