What is UBI?
UBI stands for United By Ink®️. UBI is a Global Platform- the real-time social media interactive forum created for Readers, Writers and Facilitators alike.This platform aims to help creative souls realize their writing goals.
We encourage bloggers, movie makers, theatre/drama Artists, story writers, poets, and columnists or those who are in any form of literary expression and their facilitators/service providers. For instance pre and post publishing support, marketing support, media support, distribution support who make the journey easy for the former.
One platform to help flourish the writer in you!
Create an 'Inked -Family' for fellow passionate readers and writers across the globe, to make genuine acquaintances, and provide a space where they feel they belong.
Search for information regarding reading and writing Blogs, drama, columns, books, story writing, poetry, give and take suggestions.
Help fellow UBIites post opinions, promote their respective writing.
Connect with promotional services of writing and expressive art, under group rules.
UBI is your virtual platform that works like a group of friends or family to connect with, at your beck and call! Related to your journey of writing.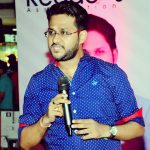 Abhirup Dhar
United by Ink! Yes, authors need to be just that. The fabulous job that Sapna has been doing, gets an upgrade now. I wish her all the very best for the UBI website.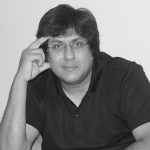 Sajal Mehra
Hello Team UBI,
I must congratulate the team UBI on it's anniversary. The constant efforts taken by the team in order to keep the members active is commendable.Sapna ji does not leave a stone unturned to ensure that the every individual's work is recognized. Managing it at this massive scale is great achievement.Weekly poetry, UBI promotion, Daily posts brings authors together and indulge into fruitful discussions too…
Feels good to be associated with UBI…wishing the team good luck for all future endeavors.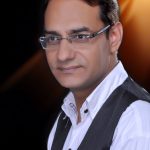 Ashwini Bagga
United by Ink offers a fabulous platform for authors, publishers and readers from all corners of the world. In its true sense UBI is uniting the entire fraternity under one umbrella. Kudos to the UBI team.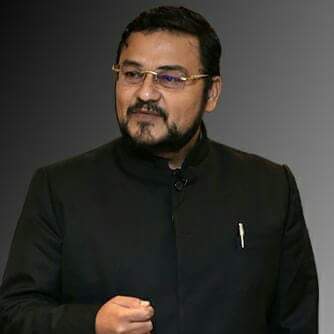 Amber Arondekar
United by Ink….is an innovative, and novel initiative. Connecting writers, poetsand readers. In the divisive world this is indeed a commendable effort to unite people. I feel proud to be associated with UBI. I am a corporate trainer and a business coach by profession. However a poet at heart. Hindi poetry is my area of interest. My first poetry book titled as 'Wo'…would be in stands by early March.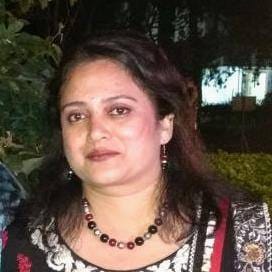 Mrs. Madhura Ganesh Ladkat
United By Ink's such a meaningful name.Writers and poets from different parts of the world are part of this platform. This website really units people, their thoughts,their feelings and most of all their love for literature.Encouraging, inspiring and honoring old and new poets and writers.After being part of this platform we all must have realised one thing ; no matter in which corner of the world we live, no matter which language we speak , we all understand the feelings of human heart as we all are United By Ink's.This website is really keeping the sprite high of Hindi poets.My heartfelt thanks to UBI.