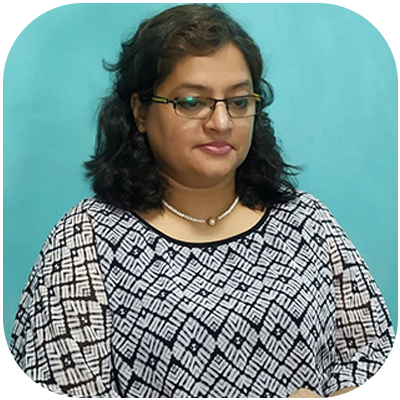 Rajani Nair
Rajani Nair was born on 1st June 1974 in suburban Mumbai. Both her parents were working – her father was with Central Railway and her mother worked for Eve's Weekly Publication. Rajani credits her mother for her English language skills because, the latter brought home magazines, that fuelled Rajani's reading habit. Rajani has a knack for languages and can speak about eight of them. After graduating with a degree in Commerce, she has worked with major MNCs in Training, Quality, Operations, and Customer Service. She is working at Global Indian International School, Kuala Lumpur, Malaysia since April 2011 as HoD-English & Social Science (Std 3-5).
She took to writing poetry very late in life. She became a poet by chance since it was a necessity as an English teacher, who teaches the children to write poetry. She used to be an occasional writer who would write on special days, or for people who are close to her. Then in October of 2020, she discovered Darshan Raval, who is now her inspiration, and she wanted to dedicate a bunch of poems to him. She wrote her first dedication and then, it became her obsession to write one poem a day, based on his Instagram photographs.
She wanted to publish the dedication first but decided to first put together the 80 odd poems she had written over the last 3 years into this book called 'A BOUQUET OF EMOTIONS – TUGGING HEARTSTRINGS'. The same was released on 2nd February 2021. Her second book 'THE 'DARSHAN'FLY EFFECT –  A VERACITY' is at the publisher's and will be out in March 2021. It is a dedication of 50 poems to Darshan Raval, her inspiration.
CONTACT DETAILS:
Mobile No.  +60149367875
Email ID – rianinajarrd@gmail.com
SOCIAL MEDIA LINKS:
Facebook – Rajani Nair
Instagram – (@the_darshanfly_effect_)
Twitter – @1amasurvivor
LinkedIn – Rajani Nair
Published Books