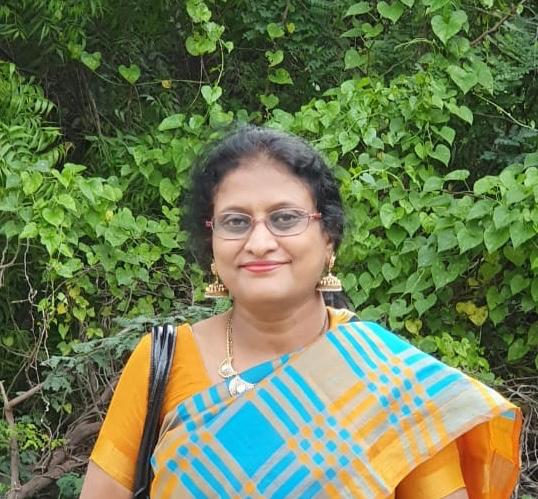 Lata Vishwanath
Lata Vishwanath is a writer and entrepreneur from Bengaluru city. She grew up in north Indian state of Madhya Pradesh and obtained B.E. degree (Electronics and Telecom) from Jabalpur University in 1984. She worked for nearly a decade in Government Defense Research and Electronics Test Lab as a senior scientist before she moved with her family out of India to Kuala Lumpur, Malaysia. Her restlessness and passion towards science and engineering made her choose further studies and obtain an M.Phil degree in Materials science from University of Malaya in 2000.
Meanwhile destiny planned yet another move to the neighbouring island state of Singapore. After a brief stint in a company and as a trainer for adult learners in electronics she found herself as a researcher in her domain of interest in photonics and optoelectronics field in the Institute of Materials Research and Engineering under A*STAR, Singapore.
As in the famous quote Man proposes God disposes, along the way, a realization that 'the humble pen is a mightier tool' to make a difference to our planet and society at large, made her take up writing as a second career. Since then, there is no looking back. She went on to get a diploma in creative writing, and wrote several articles on business and technology, travelogues, and others for magazines and blog sites in Singapore and India.
Autumn Showers published by TERI (The Energy and Resources Institute) is Lata's debut narrative non-fiction. Singapore Sling is a collection of fictional short stories set in Singapore. She has completed three other works of fiction. She is grateful to the UBI platform for an opportunity to foray into poetry and quotes writing and a jury award in a marathon writing challenge. She has also participated in national and international lit fests.
Technology and good writing mesmerize her equally.  An avid writer of diverse genres, Lata tends to write stories in the subjects of her interests and passion. To that end she strives to perfect her craft to make a complicated and well- researched subject an educative but interesting read for a reader.  Inequalities in society, rich poor divide, and other evils like excessive consumption, corruption, environmental degradation, climate change, migrant issues, and application of technology for betterment of society are some of the subjects that inspire her writings. Having lived outside of India for nearly two and half decades she is also a keen observer of cross-cultural influences that build a harmonious multicultural society. Strong women and women achievers, the agents of change from all rungs of the society inspire her writing too.
Lata has supported NGOs like Goonj, Protsahan and volunteered with GMR Varalakshmi foundation under the company's CSR activity, to teach creative arts and writing skills for school children and for English language skills development for woman teachers coming from rural areas of Hyderabad, India. In 2020 she was part of action dialogue in Dignity of Labour group for honoring the migrant labourers affected by COVID crisis.
Further to release of Autumn Showers, Lata works closely with farmers' groups in India to promote awareness on natural farming practices and benefits of the produce for urban consumers. As a believer and promoter, of Organic and Natural farming methods, renewable energy resources, clean environment, 3R (Reduce, reuse, and recycle) of waste management including waste to energy, she has directed her entrepreneurial energies in solar power harnessing and development. As a supporter for 'green cause she contributes to TerraGreen magazine published by TERI.
Gardening and travelling to explore new places and experience new people are as much her passion as writing and reading. Cooking, music, movies are some of her other interests. A believer in life-long learning, she loves to consider herself a student in whichever activity she pursues. ***
Contact: +917022409311
Insta: authorlata
FB : Authorlata
Website: www.latavishwanath.com
Published Books