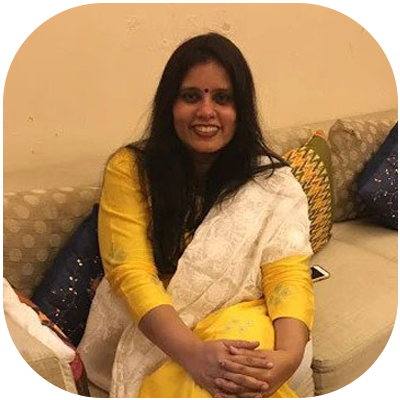 Dr.Manisha Yadava
Dr.Manisha Yadava has done PhD in economics. She is an Author of two poetry books "Mere Khayal and "Driya-E-Ehsaas"& CO-Author of "Quotation Anthology/reiki healer/Dowser/angels card reader/Motivational speaker and an Art of living volunteer. She was Born on 9th May 1973 in Meerut. Her father was a railway officer and Due to the nature of my father's job she had to move around a lot .
Major part of her childhood was spent in Cities that are rich in literature.since childhood, she was inclined toward poetry writing. Nowadays she is living in Aligarh which is again rich in literature and this city taught her a lot about literature. Although she was a religious person earlier but now she is spiritual too. After becoming spiritual she has become aware of the teachings of life.
Behind fulfillment of her dream, there are two beautiful souls and she can proudly say they are her kids.
As an author she has received six awards.
1) 100 lnspiring Author of India Award
2) 50 Influential Author of India Award
3) WOMEN OF INFLUENCE AWARD 2019
4) SWAMI VIVEKANANDA EXCELLENCE AWARD in Literature
5) "swaym siddha Award 2019"
6) "GOLDEN ACHIVERS AWARD"
and nominated for
1)NE8x® Online Literature Fest 2019 for "Author of the Year"
2)Criticspace Literary Journal "Top100 Debutauthors Award"
She has won one "Quotation Anthology Contest"
She feels her work is done if she is able to touch her reader's mind and heart and spread her knowledge to them.
Published Books