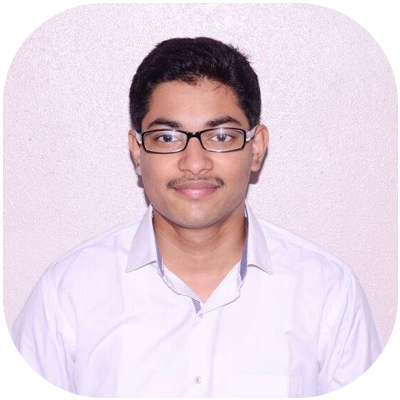 Bikramjit Sen
Bikramjit, presently residing in Lucknow, believes in things of distant past sustaining the beauty of tradition, culture, and conventionality that is touched with a streak of sentiment. He was born on 13th December 1996 in Kolkata.
He has been a student of Spring Dale College, Lucknow, Army School, Barrackpore, Kolkata, and Study Hall School, Lucknow. He completed his graduation with honors in English from Shri Ramswaroop Memorial University, Uttar Pradesh and pursues his Masters in English from the same university.
He has three books to his credit; Twenty Three: Collection of Short Stories, published by Notion Press, the novelette Potentially Divine Souls, and Bouquet: A Collection of Poems, both published by Evencipub Publishing. The author has two contributing works; one nano tale titled "1978", in Nano Tales 2 published by Author's Ink Publications and one poem in Colours of Life published by Evencipub Publishing. Bikramjit has been recognized as one of the 100 Inspiring Authors of India 2018 by The Indian Awaz and has received the prestigious Swami Vivekananda Excellence Award 2019 by the Seva Youth Guild. He received Certificate of Appreciation for getting shortlisted for the Best Child Author in ARL Literary Awards 2018. He also received Certificate of Appreciation by the Evencipub Publishing and has won the United by Ink Weekly Poetry Contest Award once for his poem "Childhood". One of the research paper's of the author was published in Vol.4, Issue 5(February 2019) of The Literary Herald International Journal of English language and literature.
Published Books