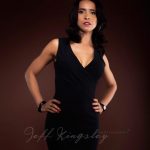 By Mrs. Sagarika Swain ( Sara )
" A woman is a full circle within her is the power to create. nurture and transform "- Diane Mariechild
I am a HR professional with 10 plus years of corporate experience. Living and working in Kuala Lumpur, Malaysia since last 6 years.  A Fitness freak and volunteer with Women's Aid Organization .
Winner of , Haut Monde Mrs. India Worldwide International 2019,which was held in Greece  from 11th to 18th October.
The pageant journey last year gave me a great exposure and strength to believe in myself.
My life partner, family and friends have been a great support throughout.
Now the outcome is my new venture "Glamour By Sara " . This focuses on "Creating Beauty and Strength".
The company is focused on women empowerment. It will focus on grooming the aspiring models of all age group, Pageant grooming and coaching, fitness training, styling, body language, event management and personality development courses. Headquartered in KL, Malaysia at present the company is set to expand the operation worldwide.
Glamour by Sara offers the modern women tools and techniques, to portray a lifestyle etiquette and a stylish personal image.
Stay tuned for more updates..