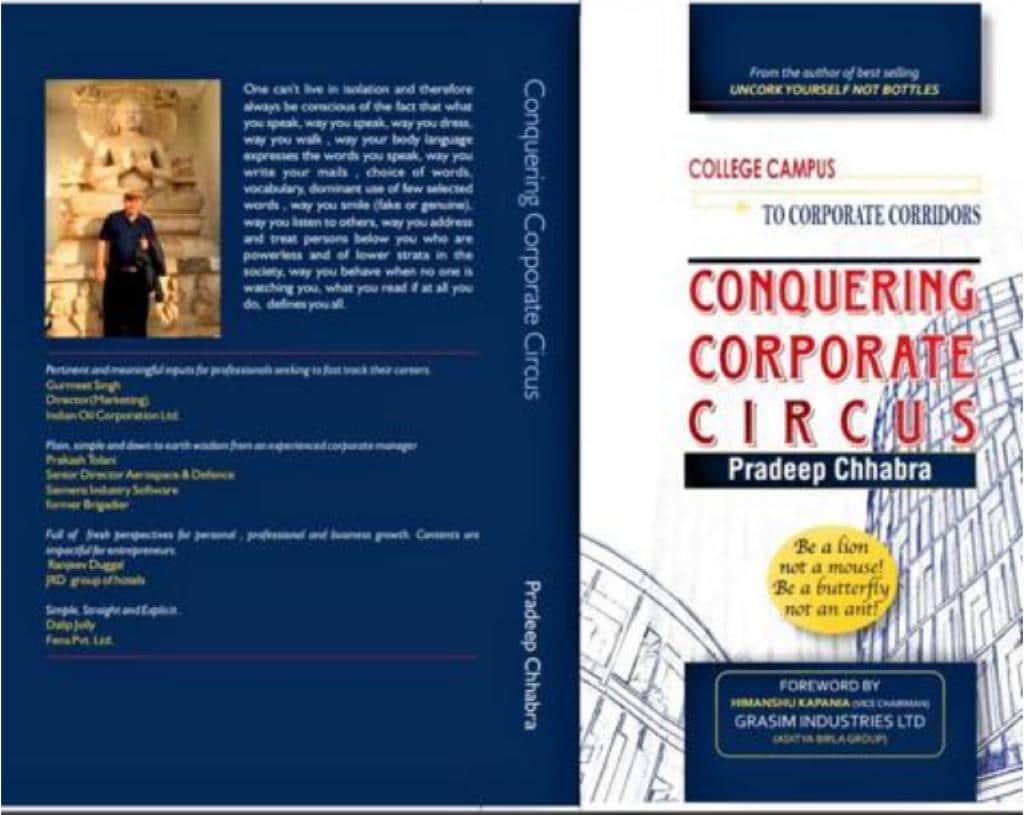 Book Title: Conquering Corporate Circus: Be a lion not a mouse: Be a butterfly not an ant.
Author: Pradeep Chhabra
Format: Kindle
My thoughts:
Being a literature student, jumping from one brilliant piece of fiction to another, I never expected to ever even find myself reading a non-fiction novel and for my first, I was definitely surprised. I would say this book is a well-researched beginner's guide to corporate world.
The thirty-nine chapters cover everything from importance of building connections to handling and learning from your own failure. By drawing on his own corporate experiences as well as providing experiences of some known names, Pradeep Chhabra has definitely managed to keep his book relatable and that is what kept me hooked throughout.
My favourite part was the fact that he provided his readers with a quote before the start of every chapter that explained what he was going to elaborate on further. Personally, I wasn't expecting to find a book that discusses corporate interesting but I am in for this surprise!
What to expect from the book?
The book mainly revolves around how to leave your own mark in the corporate world, as it is clear from the title. Pradeep Chhabra basically covers everything you need to know before hand by drawing on his own experiences. The book is an easy to read and rolls out effortlessly. You can really look out for questions in between chapters for self-reflection that can really help you realize what to do when you feel puzzled.
Who can read?
Since the book mainly revolves around corporate world, I feel it will be a great read for all the students studying Business Management or any related course at University level to learn from a man who speaks with experience. Except for that, anyone looking to see how important building connections are or having an attitude of gratitude is should definitely give this book a shot.
How good is the author's writing style?
Author Pradeep Chhabra has a simple yet interesting writing style. The language and the word choice has been kept very simple throughout the book, dodging use of any complicated or hard to understand words. Anyone with a good command over English can easily get through the entire book without feeling the need to pop out the dictionary even once.
How entertaining is the book?
For a non-fiction, this book didn't let me feel like snoozing even once. By providing examples of people like Jeff Bezos, Dhirubhai Ambani and even his own, he kept me hooked and interested throughout. To make concepts even clearer, he has used imaginary people by naming them Mr. X or Mr. Y which can really help readers to get an insight as to why the chapters he is covering are important.
Final Verdict:
People who are just stepping or planning to step into the corporate world, this book is a must read for you!
Rating: 4/5